Guide to Planning a The Croods Party (Giveaway)
The Croods is one of my kids favorite films, and it is coming to DVD and Blu-ray on October 1st. In celebration of the upcoming film release, we are planning a small Croods party with some of my kids friends this weekend. Wondering how to plan a Croods party for one of your kids? We are making it simple for you with the guide to planning a "The Croods" party.
First we are inviting all the kids to come in their best caveboy or cavegirl outfits. Once all the little cavekids arrive, we will start by doing The Croods Creature Creator where the kids will be encouraged to use their imagination to draw their own mashed up animal.
Then the fun will continue as all the kids can make their own "The Croods" masks to wear during the party.
Once all the kids are done playing together and watching the movie, I will take a group picture as a keepsake from the party. All of the kids can bring their keepsake photo home in this printable picture fame.
Planning a Croods party for your kids? Just print the images above to create a special event that your kids will cherish forever.
In celebration of our upcoming "The Croods" party, and the release of the film on DVD and Blu-ray, we are excited to giveaway a copy of the film, plus a monkey plush to one OC Mom Blog family. (the giveaway is open to the US only). Enter to win in the form below:
Advertisement
Advertisement
Travel Sponsor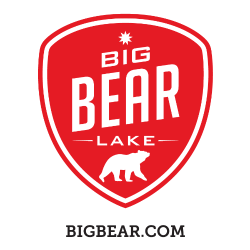 Search our Site
Newsletter Signup
« Prev Month
December 2013
Next Month »
8
12:00 AM

World's Largest LEGO® Star Wars™ X-wing Starfighter

12:00 AM

Holiday Snow Days & Winter Nights at LEGOLAND® California Resort

09:00 AM

Sunday Restoration Program at Talbert Nature Preserve

09:00 AM

Nature Hike

09:00 AM

Redwood Grove Hike

10:00 AM

Nature Center Open

10:00 AM

Chill at The Queen Mary

04:00 PM

Kaleidoscope Center Tree Lighting Ceremony
4
12:00 AM

World's Largest LEGO® Star Wars™ X-wing Starfighter

12:00 AM

Holiday Snow Days & Winter Nights at LEGOLAND® California Resort

12:00 AM

LEGOLAND® California's Nightly Tree Lighting Ceremony!

10:00 AM

Chill at The Queen Mary
4
12:00 AM

World's Largest LEGO® Star Wars™ X-wing Starfighter

12:00 AM

Holiday Snow Days & Winter Nights at LEGOLAND® California Resort

12:00 AM

LEGOLAND® California's Nightly Tree Lighting Ceremony!

10:00 AM

Chill at The Queen Mary
4
12:00 AM

World's Largest LEGO® Star Wars™ X-wing Starfighter

12:00 AM

Holiday Snow Days & Winter Nights at LEGOLAND® California Resort

12:00 AM

LEGOLAND® California's Nightly Tree Lighting Ceremony!

10:00 AM

Chill at The Queen Mary
4
12:00 AM

World's Largest LEGO® Star Wars™ X-wing Starfighter

12:00 AM

Holiday Snow Days & Winter Nights at LEGOLAND® California Resort

12:00 AM

LEGOLAND® California's Nightly Tree Lighting Ceremony!

10:00 AM

Chill at The Queen Mary
5
12:00 AM

World's Largest LEGO® Star Wars™ X-wing Starfighter

12:00 AM

Holiday Snow Days & Winter Nights at LEGOLAND® California Resort

12:00 AM

LEGOLAND® California's Nightly Tree Lighting Ceremony!

08:00 AM

Mops Holiday Boutique

10:00 AM

Chill at The Queen Mary
6
12:00 AM

World's Largest LEGO® Star Wars™ X-wing Starfighter

12:00 AM

Holiday Snow Days & Winter Nights at LEGOLAND® California Resort

12:00 AM

LEGOLAND® California's Nightly Tree Lighting Ceremony!

12:00 AM

OC Brew HoHo!

09:30 AM

Redwood Grove Hike

10:00 AM

Chill at The Queen Mary
6
12:00 AM

World's Largest LEGO® Star Wars™ X-wing Starfighter

12:00 AM

Holiday Snow Days & Winter Nights at LEGOLAND® California Resort

12:00 AM

LEGOLAND® California's Nightly Tree Lighting Ceremony!

09:00 AM

Nature Hike

09:00 AM

Redwood Grove Hike

10:00 AM

Chill at The Queen Mary
4
12:00 AM

World's Largest LEGO® Star Wars™ X-wing Starfighter

12:00 AM

Holiday Snow Days & Winter Nights at LEGOLAND® California Resort

12:00 AM

LEGOLAND® California's Nightly Tree Lighting Ceremony!

10:00 AM

Chill at The Queen Mary
5
12:00 AM

World's Largest LEGO® Star Wars™ X-wing Starfighter

12:00 AM

Holiday Snow Days & Winter Nights at LEGOLAND® California Resort

12:00 AM

LEGOLAND® California's Nightly Tree Lighting Ceremony!

10:00 AM

Chill at The Queen Mary

07:00 PM

Boutique Fundraising Event in Ladera Ranch
4
12:00 AM

World's Largest LEGO® Star Wars™ X-wing Starfighter

12:00 AM

Holiday Snow Days & Winter Nights at LEGOLAND® California Resort

12:00 AM

LEGOLAND® California's Nightly Tree Lighting Ceremony!

10:00 AM

Chill at The Queen Mary
4
12:00 AM

World's Largest LEGO® Star Wars™ X-wing Starfighter

12:00 AM

Holiday Snow Days & Winter Nights at LEGOLAND® California Resort

12:00 AM

LEGOLAND® California's Nightly Tree Lighting Ceremony!

10:00 AM

Chill at The Queen Mary
4
12:00 AM

World's Largest LEGO® Star Wars™ X-wing Starfighter

12:00 AM

Holiday Snow Days & Winter Nights at LEGOLAND® California Resort

12:00 AM

LEGOLAND® California's Nightly Tree Lighting Ceremony!

10:00 AM

Chill at The Queen Mary
5
12:00 AM

World's Largest LEGO® Star Wars™ X-wing Starfighter

12:00 AM

Holiday Snow Days & Winter Nights at LEGOLAND® California Resort

12:00 AM

LEGOLAND® California's Nightly Tree Lighting Ceremony!

09:30 AM

Redwood Grove Hike

10:00 AM

Chill at The Queen Mary
6
12:00 AM

World's Largest LEGO® Star Wars™ X-wing Starfighter

12:00 AM

Holiday Snow Days & Winter Nights at LEGOLAND® California Resort

12:00 AM

LEGOLAND® California's Nightly Tree Lighting Ceremony!

09:00 AM

Nature Hike

09:00 AM

Redwood Grove Hike

10:00 AM

Chill at The Queen Mary
4
12:00 AM

World's Largest LEGO® Star Wars™ X-wing Starfighter

12:00 AM

Holiday Snow Days & Winter Nights at LEGOLAND® California Resort

12:00 AM

LEGOLAND® California's Nightly Tree Lighting Ceremony!

10:00 AM

Chill at The Queen Mary
4
12:00 AM

World's Largest LEGO® Star Wars™ X-wing Starfighter

12:00 AM

Holiday Snow Days & Winter Nights at LEGOLAND® California Resort

12:00 AM

LEGOLAND® California's Nightly Tree Lighting Ceremony!

10:00 AM

Chill at The Queen Mary
4
12:00 AM

World's Largest LEGO® Star Wars™ X-wing Starfighter

12:00 AM

Holiday Snow Days & Winter Nights at LEGOLAND® California Resort

12:00 AM

LEGOLAND® California's Nightly Tree Lighting Ceremony!

10:00 AM

Chill at The Queen Mary
4
12:00 AM

World's Largest LEGO® Star Wars™ X-wing Starfighter

12:00 AM

Holiday Snow Days & Winter Nights at LEGOLAND® California Resort

12:00 AM

LEGOLAND® California's Nightly Tree Lighting Ceremony!

10:00 AM

Chill at The Queen Mary
5
12:00 AM

World's Largest LEGO® Star Wars™ X-wing Starfighter

12:00 AM

Holiday Snow Days & Winter Nights at LEGOLAND® California Resort

12:00 AM

LEGOLAND® California's Nightly Tree Lighting Ceremony!

10:00 AM

Chill at The Queen Mary

06:00 PM

Charles Dickens Carolers at Kaleidoscope Center
5
12:00 AM

World's Largest LEGO® Star Wars™ X-wing Starfighter

12:00 AM

Holiday Snow Days & Winter Nights at LEGOLAND® California Resort

12:00 AM

LEGOLAND® California's Nightly Tree Lighting Ceremony!

09:30 AM

Redwood Grove Hike

10:00 AM

Chill at The Queen Mary
6
12:00 AM

World's Largest LEGO® Star Wars™ X-wing Starfighter

12:00 AM

Holiday Snow Days & Winter Nights at LEGOLAND® California Resort

12:00 AM

LEGOLAND® California's Nightly Tree Lighting Ceremony!

09:00 AM

Nature Hike

09:00 AM

Redwood Grove Hike

10:00 AM

Chill at The Queen Mary
4
12:00 AM

World's Largest LEGO® Star Wars™ X-wing Starfighter

12:00 AM

Holiday Snow Days & Winter Nights at LEGOLAND® California Resort

12:00 AM

LEGOLAND® California's Nightly Tree Lighting Ceremony!

10:00 AM

Chill at The Queen Mary
4
12:00 AM

World's Largest LEGO® Star Wars™ X-wing Starfighter

12:00 AM

Holiday Snow Days & Winter Nights at LEGOLAND® California Resort

12:00 AM

LEGOLAND® California's Nightly Tree Lighting Ceremony!

10:00 AM

Chill at The Queen Mary
4
12:00 AM

World's Largest LEGO® Star Wars™ X-wing Starfighter

12:00 AM

Holiday Snow Days & Winter Nights at LEGOLAND® California Resort

12:00 AM

LEGOLAND® California's Nightly Tree Lighting Ceremony!

10:00 AM

Chill at The Queen Mary
3
12:00 AM

World's Largest LEGO® Star Wars™ X-wing Starfighter

12:00 AM

Holiday Snow Days & Winter Nights at LEGOLAND® California Resort

10:00 AM

Chill at The Queen Mary
3
12:00 AM

World's Largest LEGO® Star Wars™ X-wing Starfighter

12:00 AM

Holiday Snow Days & Winter Nights at LEGOLAND® California Resort

10:00 AM

Chill at The Queen Mary
4
12:00 AM

World's Largest LEGO® Star Wars™ X-wing Starfighter

12:00 AM

Holiday Snow Days & Winter Nights at LEGOLAND® California Resort

09:30 AM

Redwood Grove Hike

10:00 AM

Chill at The Queen Mary
5
12:00 AM

World's Largest LEGO® Star Wars™ X-wing Starfighter

12:00 AM

Holiday Snow Days & Winter Nights at LEGOLAND® California Resort

09:00 AM

Nature Hike

09:00 AM

Redwood Grove Hike

10:00 AM

Chill at The Queen Mary
3
12:00 AM

World's Largest LEGO® Star Wars™ X-wing Starfighter

12:00 AM

Holiday Snow Days & Winter Nights at LEGOLAND® California Resort

10:00 AM

Chill at The Queen Mary
4
12:00 AM

World's Largest LEGO® Star Wars™ X-wing Starfighter

12:00 AM

Holiday Snow Days & Winter Nights at LEGOLAND® California Resort

10:00 AM

Chill at The Queen Mary

02:00 PM

Kids' New Year's Eve Celebration at LEGOLAND® California Resort
Advertisement