Strictly Sail Long Beach (Giveaway)
Strictly Sail Long Beach is coming back to Southern California with lots of family friendly activities. The event returns to Rainbow Harbor in Long Beach on Thursday October 24th through Sunday, October 27th. There will be lots of fun children activities, boats to explore and more!
Last year, we attended Strictly Sail Long Beach, and the kids had a blast! They got to sail in a boat around the Harbor, look at luxury boats, participate in an interactive boat simulator, and ride in a kayak. We went thinking that it would be a short visit to the event, and we ended up having so much fun that we stayed for the entire day.
This years event will feature professional advice on maintaining, repairing and upgrading your boat from a certified Maine Service Technician and educational clinics. Families can participate in the free hands-on, on-the-water activities. (Bring a towel and swimsuit to participate in the Try It Cove activities)
Admission to Strictly Sail Long Beach is $10 for adults, and children under the age of 15 are complimentary. Tickets can be purchased in advance online or at the box office (cash only). The event will be open Thursday and Friday from 12pm to 7pm, Saturday 10am to 7pm, and Sunday 10am to 6pm.
Win it! We are excited to offer one family a set of (4) tickets to enjoy Strictly Sail Long Beach this year! Enter to win in the form below:
Advertisement
Advertisement
Travel Sponsor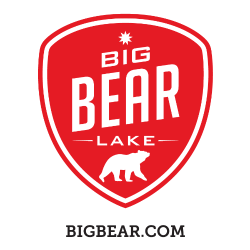 Search our Site
Newsletter Signup
« Prev Month
December 2013
Next Month »
8
12:00 AM

World's Largest LEGO® Star Wars™ X-wing Starfighter

12:00 AM

Holiday Snow Days & Winter Nights at LEGOLAND® California Resort

09:00 AM

Sunday Restoration Program at Talbert Nature Preserve

09:00 AM

Nature Hike

09:00 AM

Redwood Grove Hike

10:00 AM

Nature Center Open

10:00 AM

Chill at The Queen Mary

04:00 PM

Kaleidoscope Center Tree Lighting Ceremony
4
12:00 AM

World's Largest LEGO® Star Wars™ X-wing Starfighter

12:00 AM

Holiday Snow Days & Winter Nights at LEGOLAND® California Resort

12:00 AM

LEGOLAND® California's Nightly Tree Lighting Ceremony!

10:00 AM

Chill at The Queen Mary
4
12:00 AM

World's Largest LEGO® Star Wars™ X-wing Starfighter

12:00 AM

Holiday Snow Days & Winter Nights at LEGOLAND® California Resort

12:00 AM

LEGOLAND® California's Nightly Tree Lighting Ceremony!

10:00 AM

Chill at The Queen Mary
4
12:00 AM

World's Largest LEGO® Star Wars™ X-wing Starfighter

12:00 AM

Holiday Snow Days & Winter Nights at LEGOLAND® California Resort

12:00 AM

LEGOLAND® California's Nightly Tree Lighting Ceremony!

10:00 AM

Chill at The Queen Mary
4
12:00 AM

World's Largest LEGO® Star Wars™ X-wing Starfighter

12:00 AM

Holiday Snow Days & Winter Nights at LEGOLAND® California Resort

12:00 AM

LEGOLAND® California's Nightly Tree Lighting Ceremony!

10:00 AM

Chill at The Queen Mary
5
12:00 AM

World's Largest LEGO® Star Wars™ X-wing Starfighter

12:00 AM

Holiday Snow Days & Winter Nights at LEGOLAND® California Resort

12:00 AM

LEGOLAND® California's Nightly Tree Lighting Ceremony!

08:00 AM

Mops Holiday Boutique

10:00 AM

Chill at The Queen Mary
6
12:00 AM

World's Largest LEGO® Star Wars™ X-wing Starfighter

12:00 AM

Holiday Snow Days & Winter Nights at LEGOLAND® California Resort

12:00 AM

LEGOLAND® California's Nightly Tree Lighting Ceremony!

12:00 AM

OC Brew HoHo!

09:30 AM

Redwood Grove Hike

10:00 AM

Chill at The Queen Mary
6
12:00 AM

World's Largest LEGO® Star Wars™ X-wing Starfighter

12:00 AM

Holiday Snow Days & Winter Nights at LEGOLAND® California Resort

12:00 AM

LEGOLAND® California's Nightly Tree Lighting Ceremony!

09:00 AM

Nature Hike

09:00 AM

Redwood Grove Hike

10:00 AM

Chill at The Queen Mary
4
12:00 AM

World's Largest LEGO® Star Wars™ X-wing Starfighter

12:00 AM

Holiday Snow Days & Winter Nights at LEGOLAND® California Resort

12:00 AM

LEGOLAND® California's Nightly Tree Lighting Ceremony!

10:00 AM

Chill at The Queen Mary
5
12:00 AM

World's Largest LEGO® Star Wars™ X-wing Starfighter

12:00 AM

Holiday Snow Days & Winter Nights at LEGOLAND® California Resort

12:00 AM

LEGOLAND® California's Nightly Tree Lighting Ceremony!

10:00 AM

Chill at The Queen Mary

07:00 PM

Boutique Fundraising Event in Ladera Ranch
4
12:00 AM

World's Largest LEGO® Star Wars™ X-wing Starfighter

12:00 AM

Holiday Snow Days & Winter Nights at LEGOLAND® California Resort

12:00 AM

LEGOLAND® California's Nightly Tree Lighting Ceremony!

10:00 AM

Chill at The Queen Mary
4
12:00 AM

World's Largest LEGO® Star Wars™ X-wing Starfighter

12:00 AM

Holiday Snow Days & Winter Nights at LEGOLAND® California Resort

12:00 AM

LEGOLAND® California's Nightly Tree Lighting Ceremony!

10:00 AM

Chill at The Queen Mary
4
12:00 AM

World's Largest LEGO® Star Wars™ X-wing Starfighter

12:00 AM

Holiday Snow Days & Winter Nights at LEGOLAND® California Resort

12:00 AM

LEGOLAND® California's Nightly Tree Lighting Ceremony!

10:00 AM

Chill at The Queen Mary
5
12:00 AM

World's Largest LEGO® Star Wars™ X-wing Starfighter

12:00 AM

Holiday Snow Days & Winter Nights at LEGOLAND® California Resort

12:00 AM

LEGOLAND® California's Nightly Tree Lighting Ceremony!

09:30 AM

Redwood Grove Hike

10:00 AM

Chill at The Queen Mary
6
12:00 AM

World's Largest LEGO® Star Wars™ X-wing Starfighter

12:00 AM

Holiday Snow Days & Winter Nights at LEGOLAND® California Resort

12:00 AM

LEGOLAND® California's Nightly Tree Lighting Ceremony!

09:00 AM

Nature Hike

09:00 AM

Redwood Grove Hike

10:00 AM

Chill at The Queen Mary
4
12:00 AM

World's Largest LEGO® Star Wars™ X-wing Starfighter

12:00 AM

Holiday Snow Days & Winter Nights at LEGOLAND® California Resort

12:00 AM

LEGOLAND® California's Nightly Tree Lighting Ceremony!

10:00 AM

Chill at The Queen Mary
4
12:00 AM

World's Largest LEGO® Star Wars™ X-wing Starfighter

12:00 AM

Holiday Snow Days & Winter Nights at LEGOLAND® California Resort

12:00 AM

LEGOLAND® California's Nightly Tree Lighting Ceremony!

10:00 AM

Chill at The Queen Mary
4
12:00 AM

World's Largest LEGO® Star Wars™ X-wing Starfighter

12:00 AM

Holiday Snow Days & Winter Nights at LEGOLAND® California Resort

12:00 AM

LEGOLAND® California's Nightly Tree Lighting Ceremony!

10:00 AM

Chill at The Queen Mary
4
12:00 AM

World's Largest LEGO® Star Wars™ X-wing Starfighter

12:00 AM

Holiday Snow Days & Winter Nights at LEGOLAND® California Resort

12:00 AM

LEGOLAND® California's Nightly Tree Lighting Ceremony!

10:00 AM

Chill at The Queen Mary
5
12:00 AM

World's Largest LEGO® Star Wars™ X-wing Starfighter

12:00 AM

Holiday Snow Days & Winter Nights at LEGOLAND® California Resort

12:00 AM

LEGOLAND® California's Nightly Tree Lighting Ceremony!

10:00 AM

Chill at The Queen Mary

06:00 PM

Charles Dickens Carolers at Kaleidoscope Center
5
12:00 AM

World's Largest LEGO® Star Wars™ X-wing Starfighter

12:00 AM

Holiday Snow Days & Winter Nights at LEGOLAND® California Resort

12:00 AM

LEGOLAND® California's Nightly Tree Lighting Ceremony!

09:30 AM

Redwood Grove Hike

10:00 AM

Chill at The Queen Mary
6
12:00 AM

World's Largest LEGO® Star Wars™ X-wing Starfighter

12:00 AM

Holiday Snow Days & Winter Nights at LEGOLAND® California Resort

12:00 AM

LEGOLAND® California's Nightly Tree Lighting Ceremony!

09:00 AM

Nature Hike

09:00 AM

Redwood Grove Hike

10:00 AM

Chill at The Queen Mary
4
12:00 AM

World's Largest LEGO® Star Wars™ X-wing Starfighter

12:00 AM

Holiday Snow Days & Winter Nights at LEGOLAND® California Resort

12:00 AM

LEGOLAND® California's Nightly Tree Lighting Ceremony!

10:00 AM

Chill at The Queen Mary
4
12:00 AM

World's Largest LEGO® Star Wars™ X-wing Starfighter

12:00 AM

Holiday Snow Days & Winter Nights at LEGOLAND® California Resort

12:00 AM

LEGOLAND® California's Nightly Tree Lighting Ceremony!

10:00 AM

Chill at The Queen Mary
4
12:00 AM

World's Largest LEGO® Star Wars™ X-wing Starfighter

12:00 AM

Holiday Snow Days & Winter Nights at LEGOLAND® California Resort

12:00 AM

LEGOLAND® California's Nightly Tree Lighting Ceremony!

10:00 AM

Chill at The Queen Mary
3
12:00 AM

World's Largest LEGO® Star Wars™ X-wing Starfighter

12:00 AM

Holiday Snow Days & Winter Nights at LEGOLAND® California Resort

10:00 AM

Chill at The Queen Mary
3
12:00 AM

World's Largest LEGO® Star Wars™ X-wing Starfighter

12:00 AM

Holiday Snow Days & Winter Nights at LEGOLAND® California Resort

10:00 AM

Chill at The Queen Mary
4
12:00 AM

World's Largest LEGO® Star Wars™ X-wing Starfighter

12:00 AM

Holiday Snow Days & Winter Nights at LEGOLAND® California Resort

09:30 AM

Redwood Grove Hike

10:00 AM

Chill at The Queen Mary
5
12:00 AM

World's Largest LEGO® Star Wars™ X-wing Starfighter

12:00 AM

Holiday Snow Days & Winter Nights at LEGOLAND® California Resort

09:00 AM

Nature Hike

09:00 AM

Redwood Grove Hike

10:00 AM

Chill at The Queen Mary
3
12:00 AM

World's Largest LEGO® Star Wars™ X-wing Starfighter

12:00 AM

Holiday Snow Days & Winter Nights at LEGOLAND® California Resort

10:00 AM

Chill at The Queen Mary
4
12:00 AM

World's Largest LEGO® Star Wars™ X-wing Starfighter

12:00 AM

Holiday Snow Days & Winter Nights at LEGOLAND® California Resort

10:00 AM

Chill at The Queen Mary

02:00 PM

Kids' New Year's Eve Celebration at LEGOLAND® California Resort
Advertisement